HYDRA-CHRONO + SERUM BY LIERAC
THE BEAUTY GIFT FOR CHRISTMAS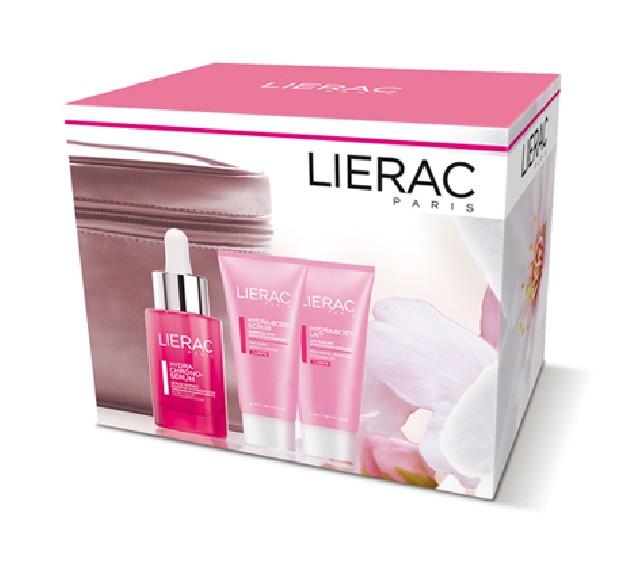 Lierac not miss the appointment with Christmas with the precious beauty bag designed for the diverse needs of all skin types.
For the perfect hydration the right gift box set is the Hydra-Chrono + serum, serum sorbet booster of hydration for all skin types. True engine of hydration, this oil-free serum sorbet, fresh rose and soft texture, it is rapidly absorbed by the skin immediately softer and smoother.

And in the beauty case you will find a gift too:

- Hydra-Body Body Scrub, Scrub sublime perfect for exfoliation. A scrub exceptional soft texture, which guarantees a pleasant feeling of gentle exfoliation for a smooth, revitalized and silky.

div > - Hydra-Body Body Milk, milk sublime perfect for hydration. A milk soft and rich, delicate and fresh with notes of almond milk, lychee, coconut and vanilla. Dona hydration perfect for a soft, fragrant and silky.
Info: http://www.lierac.it
Share: