LANCOÌ'ME PRESENTS ITS NEW CLEANSERS: BI-FACIL VISAGE AND MIEL-EN-MOUSSE
TWO REVOLUTIONARY PRODUCTS THOUGHT FOR MILLENIALS, ALREADY AVAILABLE IN PERFUMERIES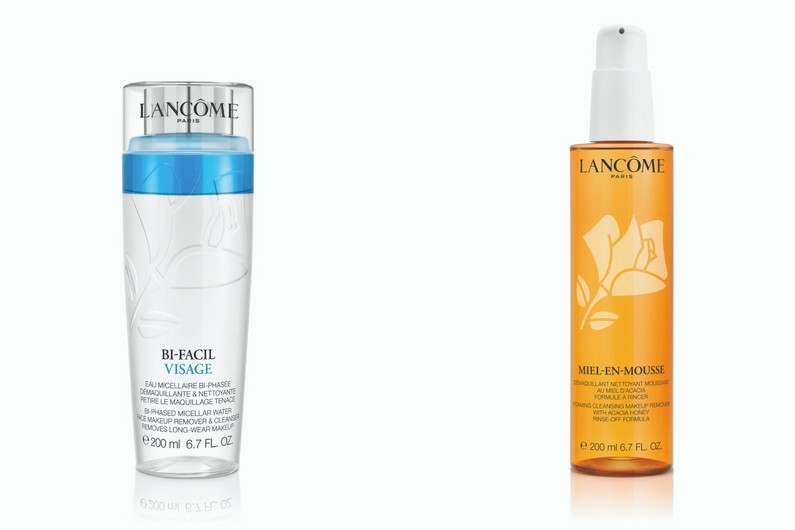 Bi-Facil VisageLancôme Bi Facil Eye Makeup Remover removes traces of the day, simply and beautifully.
With a formula that's suitable for even sensitive eyes and contact lens wearers, Bi-Facil gently removes Makeup including waterproof mascara.
Shake the bottle and discover a feeling that leaves your eyes Makeup free and feeling clean.
Miel-en-MousseLancôme Miel en Mousse Cleanser removes traces of the day in a blink, spoiling skin silly at the same time. Its melting honey-like texture swiftly and gently removes makeup before turning into a velvety foam that lifts off residues and impurities.
Its one of a kind formula provides a pure pampering cleansing experience that leaves skin comfortable and delicately scented.
Key Benefits:- Removes daily make-up and impurities.- Leaves skin soft and delicately scented.- Leaves skin clean and radiant.- All skin types, all-in-one easy cleansing.
Info: http://www.lancome.it
Share: