BEAUTY SPOTTED: BIOTHERM WATERLOVER SUN MILK SPF30
BIOTHERM'S FIRST ECO-DESIGNED WATER LOVER SUN MILK, THE MOST RESPECTFUL SUNCARE OF AQUATIC LIFE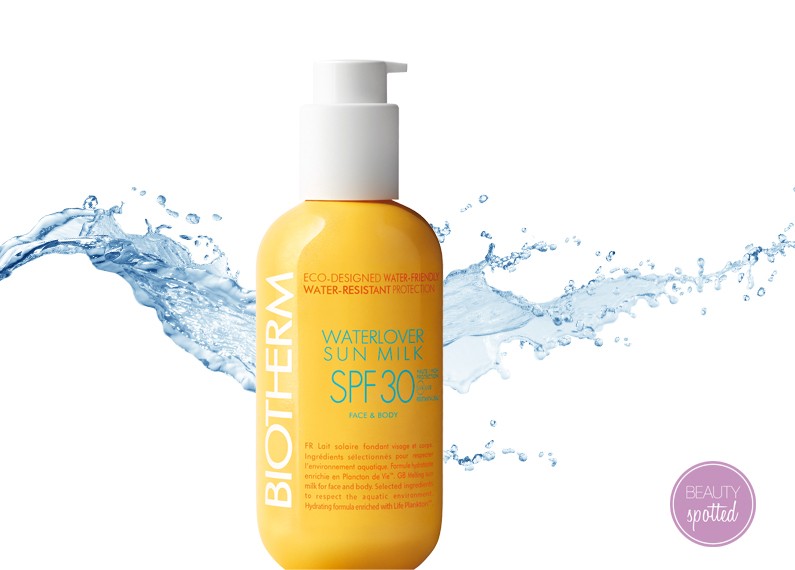 In summer 2017 Biotherm presents it new sun milk for the ultimate Water Lover. Biotherm's first eco-designed sun care with no compromise on sensoriality, with eco-tested SPF filters and a 95% biodegradable base formula for a lower impact on the water environment. Now you can better protect what your love: your skin, your family and the ocean.
Water Lover Sun mILK SPF 30 contains Mexoryl SPF Complex sun filters that provide efficient UVB/UVA protection. It's also infused with Biotherm's Sun Sea Wind Repair Technology™: a combination of soothing and regenerating Life Plankton, and antioxidant Vitamine E that helps to limit the oxidative damage of the UV rays.
1st eco-designed easy-to-apply sun milk texture leaving no white traces with a delicious scent called Pulpe de soleil. An ultra-hydrating texture quickly absorbed.

Info: http://www.biotherm.com
Share: