MAZDA REVEALS 2018 CX-3 AT NEW YORK AUTO SHOW
WORLD PREMIERE OF MAZDAā€™S UPDATED B-SUV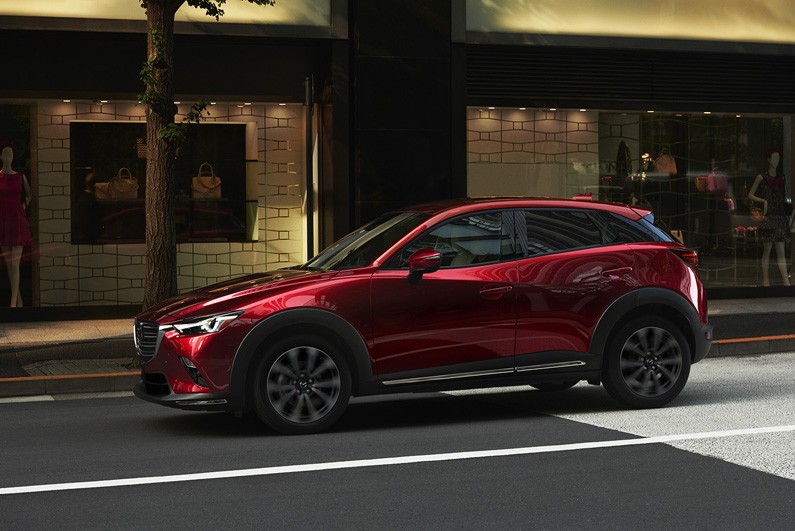 The updated 2018 Mazda CX-3 had its world premiere on 28th March at the New York Auto Show. Featuring a more mature KODO design, extensively modified SKYACTIV engines and a broader range of i-ACTIVSENSE safety technologies, the new Mazda CX-3 is ready to continue the success of the previous model when it goes on sale around Europe this summer.
This is the second update for the model since its launch in 2015 and the latest CX-3 once again focuses on Mazdaā€™s human-centered design philosophy giving the driver and passengers a more mature, higher-quality experience in every area.
Exterior changes include a newly designed front grille, the option of the beautiful Soul Red Crystal paint and new 18-inch aluminum wheels. The new interior features a central armrest, an electronic parking brake with ā€œauto-holdā€-function and extensive i-ACTIVSENSE safety systems enhancements including a new traffic jam assistant (in combination with SKYACTIV-Drive automatic transmission) and a Matrix LED lighting system.
Info: https://www.mazda.it
Share: