ROCCA CIVALIERI RELAIS
A NEW WELLNESS CONCEPT IN THE SPECTACULAR LANDSCAPES OF LANGHE ROERO AND MONFERRATO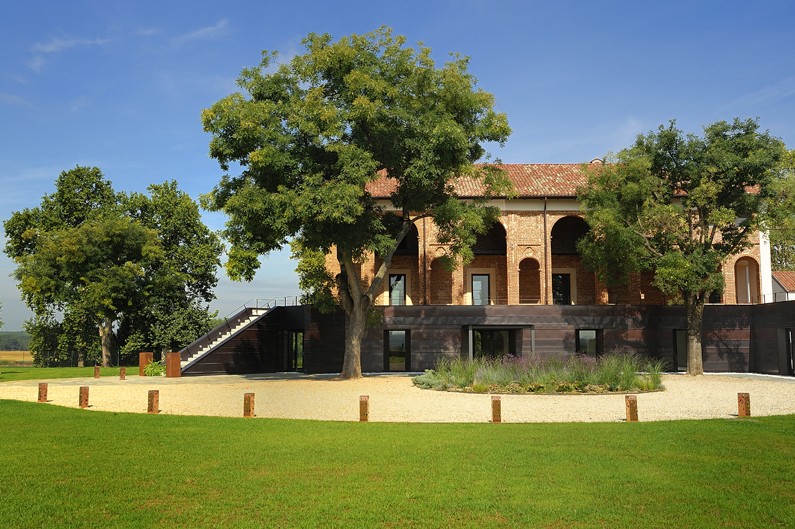 The Hotel Relais Rocca Civalieri, near Alessandria, is a wonderful example of architectural restoration, where features from late Middle Ages are blended together with contemporary, essential design.
In the wonderful and wide halls you will feel the aristocratic and elegant atmosphere that will make you live again the charm of glorious past time, when Rocca Civalieri was the summer sanctuary of Piedmontese nobles. The luxuriant gardens and the sweet Monferrato's hills are the perfect frame of the wonderful villa; an enchanted and intimate place, where time is slowly beat by the nature.
The relais is immersed in an unspoilt natural environment, in the spectacular landscapes of Langhe Roero and Monferrato, which in 2014 became a World Heritage Site (UNESCO).
For its elegant and fine atmosphere, Rocca Civalieri is the perfect place where you can take care of your senses and find again the harmony and beauty of your body and mind: our highly qualified team will look after you, recommending treatments and beauty massages based on your personal needs. You can spend pleasant moments in the bio-sauna and in the steam room, sipping a herbal tea by the pool, having a reinvigorating break in the hydro-massage or in the emotional shower with aromatherapy and chromo therapy. For safety reasons and because the Wellness Center is a place to relax, children under 16 are not allowed.
Info: http://www.hotelroccacivalieri.it
Share: