EICMA 1914-2014 CENTENARY THAT LOOKS TO THE FUTURE
72ND WORLD EXHIBITION OF MOTORCYCLING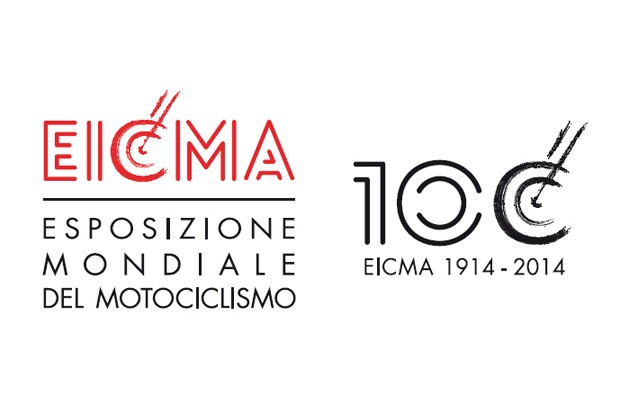 naugurata last EICMA, the 72nd World Motorcycle Show (scheduled until 9 November at the Fiera di Milano - Rho), the exposure of scooters and motorcycles largest in the world, which in 2014 celebrates its 100th birthday. At the opening ceremony, at the Congress Centre North Star the Rho, were present: Federica Guidi (Minister for Economic Development), Maurizio Lupi (Minister of Transport), Giuliano Pisapia (Mayor of Milan); and Antonello Montante (President of EICMA Spa and the "host").
EICMA celebrates a century old and has about 280,000 square meters of exhibition space between the inner and external hosts 1053 brands, representing 34 countries and 23% of the exhibitors are making their debut. This year confirms the wide range of B2B moments: After the success of last year, returns platform Match Making, available to all exhibitors at no charge. The service is the ability to identify professionals and arrange a meeting cognitive and / or commercial use, in order to optimize its presence Exhibition.

The competitive spirit of high-level "MotoLive" (with 80,000 square meters fully occupied titled competitions and moments of great entertainment); the "Green Planet", an area reserved for widespread sustainable mobility with the world of the electric; "EICMA Custom", the exhibition space entirely dedicated to fans of custom and real artists customizations; the Security Center, which tells the status of the infrastructure and is directly promoted by Confindustria ANCMA; for the first time the Temporary Bikers Shop, made with subito.it, iln. 1 in Italy for the sale of used, which is an outlet for the motorcycle rider; the debut of the brand's Boutique EICMA, with all the products that celebrate the passion for two wheels.

"it is a privilege and a thrill for me to inaugurate this new edition of the World Motorcycling which this year celebrates 100 years - says Antonello Montante, President of EICMA Spa - "The industry is an important part of Italian heritage. This long history, which has allowed Italy to "move" to rise up in the darkest moments, to practice their own genius, to collect sporting success, to be at the forefront of technological development today is the witness which should be handed over to future generations in this relay race to the future. Only the ability to recognize and appreciate who we were and who we are, can be the key that opens the door to a new location. A path that can not be overlooked by those who govern this country. Starting from local institutions, because the two wheels must be the privileged interlocutor to facilitate the movement of citizens and make our cities healthier. "

Info: http://www.eicma.it
Share: