SEA, MUSIC AND ADRENALIN: WELCOME TO CONEY ISLAND
AT JUNE CONEY ISLAND'S SUMMER BEGINS, HEART OF FUN IN NYC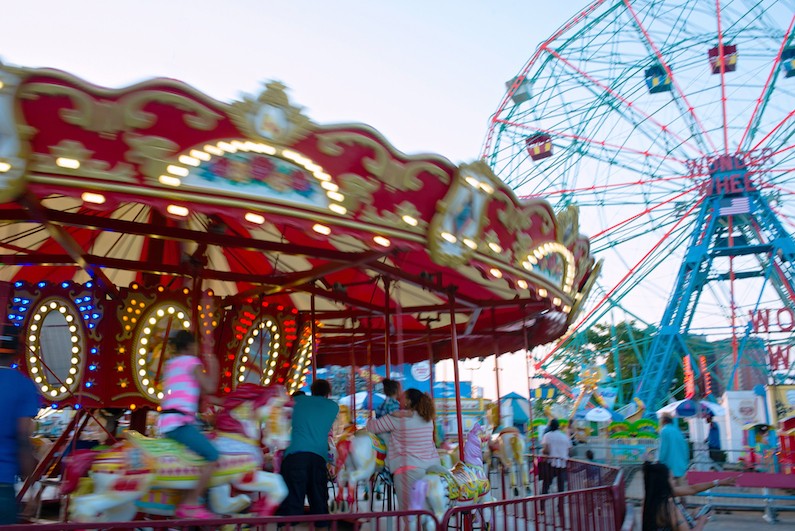 NYC & Company, New York City's official destination marketing organization, encourages first-time visitors and repeat travelers to plan a trip to Coney Island, New York City's summer playground. From classic attractions like the Cyclone and Deno's Wonder Wheel to new entertainment options like the Amphitheater at Coney Island Boardwalk, visitors can enjoy a fun-filled summer outing in Brooklyn.
'ÄúConey Island is filled with sun, surf, thrills and endless entertainment,'ÄĚ said Marty Markowitz, NYC & Company'Äôs Vice President of Borough Promotion and Engagement. From delighting in sandy beaches and the world-famous boardwalk to catching the latest concert at the brand-new Amphitheater, there are plenty of summer activities for people of all ages to look forward to. When it comes to making a summer trip, Coney Island is inviting, accessible, affordable and never goes out of style.'ÄĚ'Ä®Coney Island is home to world-class entertainment attractions, including two amusement parks. Highlighted by Soarin Eagle, Wild River and the legendary Coney Island Cyclone roller coaster, Luna Park is a thrill-seekers delight. Adjacent to Luna Park is Deno'Äôs Wonder Wheel Amusement Park, featuring kid-friendly attractions in addition to five adult-size rides like the 125-foot-tall Thunderbolt roller coaster and Wonder Wheel. Declared an official NYC landmark in 1989, the 150-foot Ferris wheel is unique in that it features both stationary and sliding cars.
Coney Island is waiting for you, between fun, sport and the indispensable hot dogs!
Info: http://www.nycgo.com/brooklyn
Share: