SUMMER IN NEW YORK CITY
ARTS & CULTURE, SPORTING EVENTS, NYC RESTAURANT WEEK AND MORE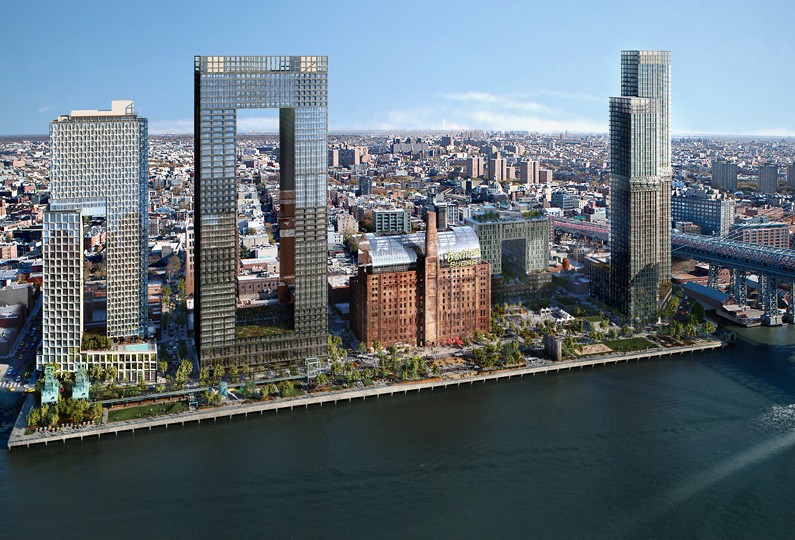 With warm temperatures from May through August, an abundance of outdoor activities are available for the enjoyment of visitors and locals across all five boroughs. From scenic parks and beaches, to hotel rooftop bars and the arts, summer is one of the most ideal times of the year to discover New York City.

Our top 5:

- Domino Park in Brooklyn (photo) will open in June, designed by the High Line's lead landscape architecture firm. Nods to the history of the landmarked Domino Sugar refinery building—which operated onsite for more than a century—include an Artifact Walk of salvaged machinery, a waterfront esplanade and Water Square, featuring views of the Manhattan skyline and Williamsburg Bridge.

- Opened in April, the Nordstrom Men's Store NYC is Nordstrom's first New York City store in the company's more than 100-year history. At 47,000 square feet, a range of services are available to make shopping more convenient for customers including same-day delivery, online pick-up, a Clubhouse Bar and Coffee Shop, and more.

- Now in its 26th year, the first and largest dining program of its kind, NYC & Company's NYC Restaurant Week®, will return this summer for three weeks of discounted, prix-fixe dining at more than 350 restaurants. Reservations open July 9 on nycgo.com/restaurantweek for dining July 23–August 17.

- Additional NYC & Company value programs this summer and fall include NYC Broadway Week (tickets on sale August 15; performances September 3–16) and NYC Off-Broadway Week (tickets on sale September 10; performances September 24–October 7), both offering 2-for-1 tickets to some of NYC's best shows.

- Lower Manhattan's continued revitalization includes the Seaport District NYC's new Pier 17, featuring a 1.5-acre rooftop venue for concerts and events that will kick-off August 1. 10 Corso Como, a Milan-originated experiential concept store, and a food market by Jean-Georges Vongerichten in the restored Tin Building are two additional upcoming highlights of the Seaport District NYC.



Info: https://www.nycgo.com
Share: